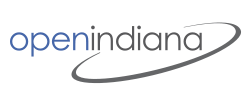 Hipster Handbook - Community Tutorials
How to Install Oracle Database 11R2 on OpenIndiana Hipster
Contributed by OpenIndiana community member Franklin Ronald, this article details the steps required for the installation of Oracle Database 11R2 on OpenIndiana Hipster.
Link to PDF Document: How to Install Oracle Database 11R2 on OpenIndiana Hipster
NOTE:
It is not recommended to run Oracle Database on OpenIndiana in a production environment. Oracle has a restricted list of supported operating systems and unfortunately OpenIndiana is not in it. The purpose of this article is to install the Oracle Database for use in a development environment.
Unfortunately, it is not possible to run Oracle Database version 12 and above on OpenIndiana.
Call for Contributors:
Help us improve and expand this page by offering your community written tutorials for publication on this site.
Please see the Contrib section for more details. The docs team can be reached via email: docs at openindiana.org.